<![if !vml]>

<![endif]>


Strongman Clayton Edgin, teaches you how to tear a deck of cards in half!!
New Jersey Superman: Greg Matonick's old-time strongman site. Check out Greg doing awesome feats of strength such as bending a quarter coin in his teeth!
Iron Sport Gym-- This awesome strength site has everything for the Strongman and Highland Games competitor, trainee and fan alike. Tons of training info, editorials, meet results, pictures, links, forum, etc.. They have it all!!
BC Extreme Athletics: This group promotes wholesome athletic activities through the sport of Strongman in British Columbia & Western Canada while also raising funds and awareness for the BC Children's Hospital, Brain Injury Ward.


Check out the reviews of our Heavy Grips™ hand grips by the readers at Testosterone Magazine.
Manitoba Association of Strength Athletes-- A group of dedicated strength athletes in Manitoba, Canada, promoting safe, competitive events. Competition listings, forum, contacts and links.
Red, White and Blue Fitness-- The worlds newest source in physical preparation and fitness for firefighters, law enforcement, military and just plain ol' hard core civilians.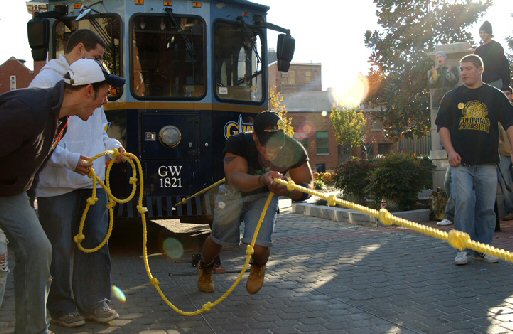 Interview With Strongman Greg Stott-- By Curtis Dennis Jr.
No Pain No Gain-- Press Releases!! Including a press release regarding WSW Jill Mills.
Heavy Sports Emag-- Articles about power!! Powerlifting, Strongman, Bodybuilding and interviews with today's strongest athletes.
Robert's Universe-- This site was established in recognition of Leo Robert's outstanding career and commitment to natural bodybuilding. Home of the "International Natural Weightlifting Case Study" and much more!
Svend Karlsen Interview-- by Curt Dennis Jr.
JILL MILLS.com --The online home of Strong Woman Champion.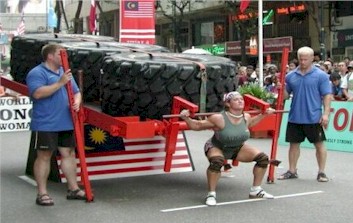 The World's Strongest Woman-- Jill Mills
Exclusive Interview with Jill Mills--The World's Strongest Woman
Elite Fitness-- "The most controversial fitness site on the net"
Underground Intelligence from Elite Fitness -- E-books and special memberships.
2 Man/Woman Deadlift Challenge -- Contact your lifting buddies and let them know about this event, the more, the better. NO travel costs, NO hotels, you complete the lift in on your own "turff".

<![if !vml]>

<![endif]>
Develop crushing grip strength and huge forearms with these high quality super handgrippers. Click here for Current Pricing. www.heavygrips.com LIFETIME WARRANTY
Monster Muscle -- The best magazine covering the strength sports we love.
Built Solid Strongman Challenge -- Check the results of this May 2003 competition!






North American Strongman Society -- North America's Amateur Strongman/woman
IFSA World Champ. Strong Man Super Series - Current Strongman News
APT's Pro Wrist Straps --The toughest Wrist Straps on the market today, bar none.
IFSA Super Series Strongman News -- Jan 23/2003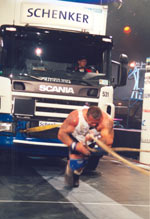 Svend Karlsen's Viking Power
National Strength Athletics Association(NSAA)
Ohio Valley Strong Man Competitions
Real Dutch Power-- The Dutch Strong Man / Strong Woman site. Past and present WSM and WSW results. The language is Dutch in origin.
Dutch Strongman Site-- This constantly updated site contains the most complete Strong Man / Strongwoman links possibly in the world. It has links to athletes and various organizations including Highland Games and strongman challenges. In Dutch.
Ken Brown's Site-- A well put together site for this US Strongman.
Ken Brown Interview -- An interesting interview from the Fresno California Strongman

Strength Athlete.com

Samson-Power.com
APT's Pro Wrist Straps --The toughest Wrist Straps on the market today, bar none.
Contact Us to add your link.
You must provide a link to Heavy Sports Inc-- "The Online Home for Strength Athletes".
Please indicate which page you would like your link to be on: Powerlifting, Bodybuilding, Armwrestling, Strongman/Strongwoman/Highland, General Fitness or other.
We do not have email addresses on most pages anymore due to the massive amount of spam mail we receive and change email addresses frequently.