Meet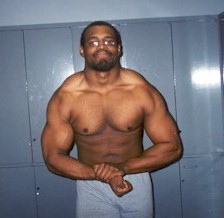 Author Curtis "Natural Freak" Dennis Jr.
Click here to read Powerlifting articles by Curt.

Curt Dennis is 22yrs old and a dedicated powerlifter. He has been competing for four years and has been lifting weights since he was 12 years old.

He currently weights in at a massive 255lbs at 5'-11".
Curtis currently writes powerlifting and strength related articles for Bodybuilding.com and we're lucky enough for him to share his articles and stories with us.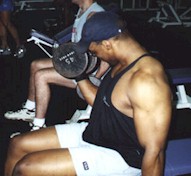 On Curt's 'Natural Freak Online Website' you can find more of his stats, pictures, competition history, and his workout progress. So feel free to click around and visit his training site where you can find out more about his ingenius Max Fusion Strength System.

Email Curtis Dennis Jr: ironhercules@hotmail.com

Website: NATURALFREAK ONLINE
Congrats Curt!! He is now sponsored by Monster Muscle.com!!